Easy Access Pass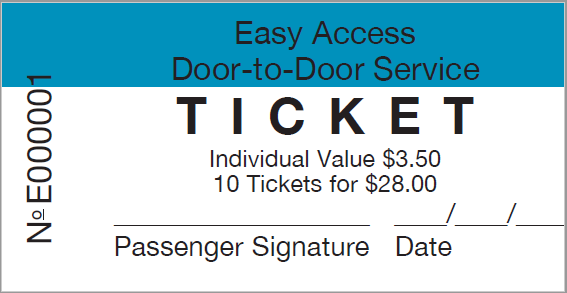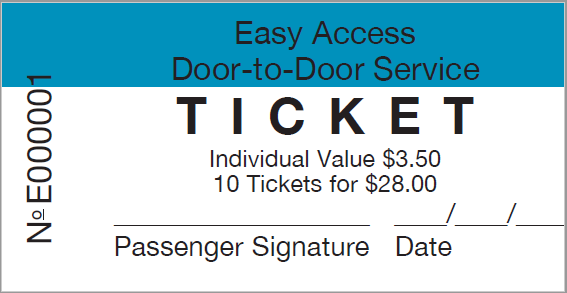 Easy Access Pass
The Easy Access Pass is accepted on Stamford ADA Paratransit trips. Passengers must present an Easy Access pass to the driver at the time of boarding.
For travel in the area of: STAMFORD AND GREENWICH
*Some exclusions apply – Certain trips need multiple tickets and or different color tickets – Please call (203)299-5160 for more details.
Conditions of Use
Lost, stolen, or destroyed passes cannot be replaced. The price of this pass is not refundable. Passes are not transferable.